Daisy Jones & The Six takes you back to the late sixties, where rock n' roll was everything. You meet Daisy, a young girl who parties regularly in L.A. but also dreams of becoming a rock star. She's beautiful and has a voice everyone dreams of. We also meet The Six, a band lead by brooding Billy Dunne, they start in a small town and blossom to big and better things in LA.
The book had me hooked from the start. It read so well, I enjoyed the way this book is written, as an oral history of the band. I connected to each of the characters immediately, especially Daisy. She has this quality to her, you want to be her friend even if she's off her rocker for the most of the book. She's beautiful, strong willed and very independent. She's not one to given in to others. She does what she wants, when she wants. She doesn't care what other people think… at all. I think that's what draws me to her. I think most people would love to not care what people think of them but we've grown as a world where we need compliments from others to make sure we're doing a good job. This book is like no others and I defiantly will be reading it again.
Click the link above to purchase a copy of Daisy Jones & The Six. I, of course highly recommend.
Characters to Actors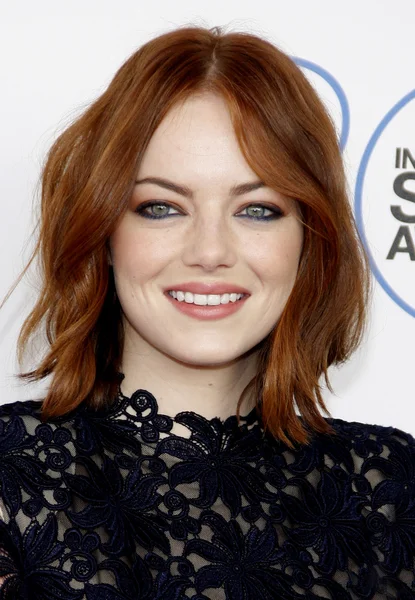 Daisy Jones like I had said before, Daisy is a strong, independent woman. It took me awhile to figure out an actress that could play her best. Really get into the character and bring her out. My husband gave me the idea of Emma Stone. She would be a great fit. She's a great actress in La La Land and Maniac. She can bring out Daisy's free spirit.
Billy Dunne is a lot like Daisy. He doesn't like to listen to others and does what he wants. It's his way or the highway. I may be going a little high in age but when I first thought of Billy my mind when straight to Joaquin Phoenix. I believe Joaquin doesn't get enough credit. He's a great actor. He did an amazing job as Johnny Cash in Walk The Line. He can bring out the rocker side of Billy very well.
Graham Dunne is the last person I decided to pick. He's Billy's brother. He's down to earth and takes being a rockstar very well. I went with Mark Ruffalo. I've also liked Mark, he's a great actor and I think he could bring out the kindness of Graham.